OST to PST File Converter ® - Updated 2015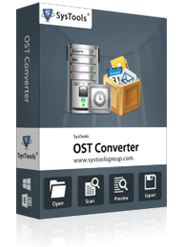 OST Recovery Tool precisely works on normal, infected or corrupted OST files. This software is the most robust and advanced – technology based tool that was designed to use only minimal resources, yet still offering the best solution for converting and saving the data stored in Outlook OST files to PST file. Outlook Offline Storage Tables, commonly known as OST files are very much prone to corruption due to viruses, Trojans, etc. Whatever may be the software or hardware reason for OST file getting damaged, OST to PST Converter recovers every bit of your valuable data without any hassle. The latest version OST to PST File Converter is attuned with Windows 8.1 and its below versions. This OST Recovery Tool works on both ANSI and Unicode version of OST files.
Key Features of OST To PST File Converter

Recover Data from Damaged OST File
Software proficiently recovers all the data from damaged OST files. These data include Outlook OST email messages, attachments, contacts, calendar items, tasks, notes and journals.

Export OST Emails in PST, EML or MSG
The software recovers data from oversized OST files as well as converts OST into multiple files (.PST, .EML and .MSG).

Supports OST Files Created in Any Version of Outlook
OST Recovery Tool supports the OST files created in any version of Microsoft Outlook including the latest version 2013.

Meta Data of Emails is Retrieved
This OST to PST conversion utility tool holds precise properties and information of all OST items during conversion like subject, cc, bcc, sender's detail, attachments date and time etc.

Original Text are Backed Up
Microsoft OST Recovery Software keeps back original text formats of emails during conversion i.e. TXT, HTML and RTF format.

Split the Resultant PST File
The software provides the option of splitting the large sized resultant PST files by size.

Utilize Mail Filters
While exporting the OST emails to PST, EML or MSG formats, you can apply the date mail filters to select the emails within a date range that need to be exported.

Get Export Support
After the conversion, the software automatically generates a report that you can save on your system and view it. The report is in .csv file format.
Make Use of Free & Licensed Versions of OST to PST File Converter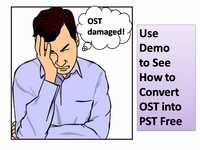 Install the free version to get acquainted with the features of OST Recovery Tool. You can easily justify the performance of OST to PST Converter software by downloading online free Demo Version to determine the qualitative procedure of OST to PST Conversion. You can easily preview recovered OST file data. To save the file for future use, purchase full version of the software.
After justifying the converting process and the performance of OST to PST Data Recovery Tool, you can BUY the Fully Functional Version. This version is functional in all aspects as, it can convert infinite items of OST files to PST, It permits you to keep or save the converted OST items or entry as well as preview converted OST items with MS Outlook mailbox.
Software Awards

Although, Reasonable OST to PST Converter is one of the complete email recovery tool to convert OST into PST file on corrupt or down Exchange Server and archive Outlook emails on cache mode but, if you still face queries related to activation of the software, working of the software, location of OST file, information about critical situations or any other query then, you can contact our software professionals (24x7) to get successful solutions of all your queries.
FEATURES
Open and Browse Corrupt OST
Scan Modes: Quick and Advance
Display Recovered OST Items Preview
Supports Windows 8 & All Other OS Editions
Enable Advance Searching Options
Split up large PST by Size
Export OST file to PST, MSG or EML file formats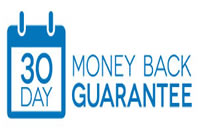 The Working Process of OST Recovery Tool with LIVE Video

Have a look to the working process of OST to PST Conversion Windows utility tool – watch step by step email recovery process with video presentation. With the help of animated video easily analyze working process of software and how to restore emails from OST files. Outlook clients watch email recovery video to easily recover own email from unusable OST files without any technical skill. Video presentation is given below:
The above video provides a detailed idea about how the OST to PST File Converter works. But to know more in detail about each and every step with the screenshots, CLICK HERE.
Reasons for OST File Getting Corrupted

Similar to the other database files, OST database file can also get corrupted. A few reasons, which cause corruption or damage in OST file, are mentioned below: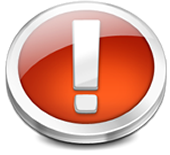 "Bad sectors in storing device i.e. hard disk matters."
"Exchange Server Crash."
"Malfunctioning of software or Hardware."
"Improper software and server shutdowns."
"Virus and Trojan issues."
"Errored deleting and shifting of the mailbox of user."
"Incomplete synchronization of OST files with Exchange Server."
"CRC Errors."
What our Clients say..!!

The reviews by our valued clients have always helped us to perform better and satisfy the needs of our customers. Lets hear what our prestigious clients have to say.

Perfect Tool
I have been using this tool sice last year and I haven't found any better solution than this. I think this is the perfect solution for recovery of data from OST files.
Mike, Ireland

I would rate this tool 10/10
This software not only recovered my email messages but also provided me with contacts, attachments, calendar items and notes too. Thank you for the pleasant support. I am most satisfied.
Neo, Germany
Prestigious Software Awards earned by Us

Hard works must always be rewarded. That is what the world believes in. The tremendous efforts by our team of experts and efficient performance by our software have made us earn many software awards.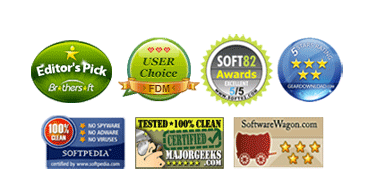 Other Recommended Tools

99 USD
OST to PDF Converter
Use OST to PDF Converter to recover data from damaged OST files and save them in PDF file on your system. Get this software on any version of Windows OS.

89 USD
OST to MBOX Converter
OST to MBOX Converter fetches the data from damaged Outlook OST files and saves them in MBOX format so that user may easily view it.

99 USD
OST to NSF Converter
OST to NSF Converter recovers the data from OST files of any type and save the in Lotus Notes NSF file format. The software has a user - friendly GUI.